Fundraisers
Upcoming Fundraisers
---
Posted: March 18, 2008
POEMS FOR SEAN
All are invited to a night of "Poems and Music for Sean". This benefit will be held in the Walls School Atrium located at 320 Grant Ave. Pitman at 7pm on April 22. Tickets are $3 for adults and $1 for children under 12.
Laura Cheadle, local recording musician will be featured as our headline singer and local poet and author, Ron Block, from Rowan University will be our keynote poet. Children from Pitman have written poems and will be playing various instruments. Baked good will also be sold.
Don't miss it!
September 1, 2007
BOTTO'S ITALIAN LINE RESTAURANT
3rd Annual Golf Outing
"The Big Bob Classic"
Monday, September 10, 2007 - 12:00 PM
Riverwinds Golf Course
West Deptford, NJ

ITINERARY:

12:00 - Lunch

1:00 - Shot gun start (Better Ball Play)

- Prizes
- Longest drive - hole #3
- Straightest drive - hole #14
- Hole in 1 on # 7 - Sponsored by Spirit- Chrysler Dodge, Jeep & Sprinter of Swedesboro, NJ
Win a 2007 Dodge Charger
Closest to Pin #17

**You don't need to have a Foursome

Hole sponsor donation - $200.00 includes a sign on the Hole

Golf Registration Donation - $150.00 includes:

- Prizes
- Giveaways
- Lunch
- Round of Golf
- Hor D'Oeuvres and Dinner for 2 at Botto's Italian Line Restaurant at 7:00 p.m. including live entertainment

- 9:00 PM Texas Holdem Tournament


*Registration must be in by September 5, 2007

*For tournament information, please call (856 467-1570)
****Don't miss it**** Register Early****
All Proceeds benefit Sean McQuade/FRIENDS OF SEAN MCQUADE FOUNDATION

---
June 14, 2007
Nationally Renowned Band has officially arrived to Perform at
The benefit for Sean McQuade and Family !
Comedy Night
with Big Daddy Graham
Just added: Special Guest Appearance and Performance by Nationally Famous Musical Group with ties to Virginia Tech!
(Donating their performance without advanced publicity)
Join us for a night of laughter at
467 Cooper St Woodbury, NJ 08096
June 14, 2007 Starts at 7pm
$29pp all-inclusive
Includes two hour open bar 7-9pm w/ Hors-d'oeuvres
Comedy Show 8-9pm
Chinese Auction starts after the show
Cash bar after 9pm
Big Daddy Graham has teamed up with the Woodbury Country Club and has offered his talents to help raise funds for Sean McQuade and his family. Sean is the son of Jody Forsman McQuade, a longtime resident of Wenonah and Mullica Hill. Sean was seriously injured in the Virginia Tech shooting and is still hospitalized in as of this printing. We are asking all friends, family and supporters to join us for the evening to help out Jody and her son, Sean.
"LAUGHTER IS THE BEST MEDICINE!"
Advance ticket sales only- Contact Woodbury Country Club at 856-848-5000 ext 4 (Heather McCall)
Chinese Auction donations – contact Vicki McCall 856-589-2774 or
Nancy Pinkerton 856-478-9564 ext 361
Check out Sean's website at www.seanmcquade.faithweb.com
Or
Brunch to aid student wounded at Va. Tech
HARRISON
A brunch benefit is being planned to help Mullica Hill resident Sean McQuade, the 21-year-old Virginia Tech senior who was critically injured during a campus shooting April 16.
McQuade suffered a gunshot wound to his face and spent three weeks in a neuro-trauma intensive care unit.
He is now in a Virginia hospital recovering from a shattered jaw. The bullet remains close to his spinal cord.
Neighbors and friends are hosting the benefit to help the family with medical expenses.
The brunch will take place from 1 to 4 p.m. June 24 at Swanky Bubbles, 482 Evesham Road, Cherry Hill. All proceeds will be given to the family.
Tickets must be purchased in advance. Prices are $30 per adult and $15 per child. Call (856) 223-0339 or (856) 223-2890 for tickets.
Completed Fundraisers
---
Mantua, NJ -- They waited in lines hundreds of people deep at Dippy's Ice Cream stand in Mantua, New Jersey. Sure it was a great evening for a treat but really came out to support one of their own.

Most of the people didn't even know 22 year old Sean McQuade of Mullica Hill. All they needed to know was he graduated Clearview Regional High School in 2003 and that he was shot in the face during the Virginia Tech rampage last month. McQuade is now in stable condition in a Virginia hospital. He would have graduated from college this month.

"What these people went through they deserve all the thoughts and prayers of all the people," said Mary Stens of Wenonah.

Ten percent of Dippy's sales Wednesday night was being donated to a fund to help McQuade's family. Morgan Morina convinced her boss to participate in the fundraiser. She and her co-workers donated their pay and tips. She said, "everybody's so excited about it and willing."

Dippy's teamed up with a high school buddy of McQuade's, Michael Camp, and his former English teacher, Tracy Matozzo to help a hometown boy. Camp said, "It hasn't been just one isolated person or group, it's been everyone coming together to support and show love." Matozzo said, "We had donations with as little as two dollars with a post-it on it saying 'we only have two dollars please take it with our thoughts and prayers."

The money was tallied and deposited in an account on Thursday.
---
Stir It Up Coffeehouse
hosted a
fundraiser for
Sean McQuade
.
When: Tues. May 08
.
Time: 6 - 10pm
.
25% of the register
was donated to Sean
.
Stir It Up Coffeehouse....
"Voted The Best of
Gloucester County 2007"
48 N. Main St.
Mullica Hill, N.J. 08062
---
Benefit for one of the Virginia Tech victims
May 19th

JMH Entertainment, with the support of St. Edmonds' Bank and in conjunction with The Broadway Theatre in Pitman, New Jersey, is pleased to announce that both remaining concerts in May (a graduating month for college seniors) will benefit Mullica Hill resident Sean McQuade, one of the young shooting victims in the Virginia Tech massacre in April.

The first concert is May 19, which is also Pitman Craft Fair Day. The show, titled "Rag Doll" features four performers, in the vein of the Broadway show "Jersey Boys," paying tribute to Frankie Valli and the Four Seasons.

Also featured will be South Jersey resident Sherry Lynn who recently opened at The Broadway Theatre for Sammy Kershaw, currently on his nation wide tour. Completing this triple bill will be "America's Got Talent" winner, Sony recording artist and Philadelphia's own Bianca Ryan.

Bianca Ryan, Sherry Lynn and the country band "Wanted" will appear at the Pitman Craft Fair from 11am until 1:30PM, posing for photographs and signing autographs as St. Edmond's bank accepts donations for Sean McQuade.

Andy Kortman, morning radio show host from 1360am WNJC and 1180am WFYL, will also be making a personal appearance at the Craft Fair and will be back later to emcee the evening's concert event.

Explains Joe Matta, President of JMH Entertainment, "Sean would have graduated this month and had his whole life ahead of him. He was looking forward to graduation and had a job lined up. In an instant, his life was forever changed and we need to take just a few minutes of our lives to let him know that he is in our hearts and our prayers."

Tickets are on sale now at the Broadway Theatre box office at 43 S. Broadway in Pitman. Tickets are also available through the website, http://www.pitmanbroadwaytheatre.com or by calling 856-384-8381.

Further information is available from Patricia Mangano, the Managing Director at the Broadway theatre (856) 589 -1911 or Joe Matta, President of JMH Entertainment (856) 262-0230. Direct donations and additional information is also available from Beverly Matozzo from St. Edmond's Bank at (856) 227-9440.
---
Regarding the Yoga-thon benefit we held: Participants spent two hours doing yoga and all together we raised $500 for the "Friends of Sean McQuade" fund!
Thank you.
Yoga for Every BODY
FitnessYoga, LLC hosteda "yoga-thon" to benefit Sean McQuade and his family. All members of the community (with or without yoga experience) were welcome to join us for this very special 2-hour yoga class. ALL money collected for this event will go to Sean and his family.
Date: Wednesday, May 23
Time: 7:00PM – 9:00PM
Where: FitnessYoga at Imagination Quest
Second floor
675 Bridgeton Pike
Mantua, NJ 08051
Instructors: Laura Bonanni and Kathy Velasquez
For more information contact: Laura Bonanni @ 609.230.9894 or email at info@myfitnessyoga.com
---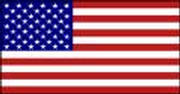 God Bless America
Cards & Letters
Sean Doesn't want to miss a single card or letter so please address any cards or letters as follows:
The McQuade Family
16 Chestnut Hill Court
Swedesboro, NJ 08085